Rugged, upgradeable ATEX Zone 2 flat panel computer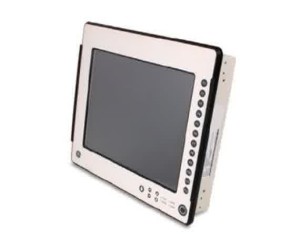 Wolverine III is a rugged flat-panel computer that delivers high performance in harsh conditions such as those in the oil & gas industry. It is ideal for data gathering and control of sophisticated equipment in Zone 2 hazardous areas. The Wolverine III features an Intel Core 2 Duo processor for more processing horsepower and faster application response.
Rugged and Reliable for Maximum Uptime
Wolverine III is designed to withstand harsh, hazardous (HAZLOC) environments subject to salt, spray, dust, shock, vibration and temperature extremes. It uses a minimum number of components and sub-assemblies, which along with extensive edge connection and solid-state disk drive technology, maximizes reliability. Onboard system diagnostics for temperature, power-on hours and acceleration helps keep the computer up and running.
ATEX Zone 2 and C1D2-rated, the rugged Wolverine III weighs less than 23 lbs. and operates reliably in temperatures from –40° to +60°C, making it appropriate for deployment in a range of applications and locations. Its modular design is easy to upgrade and service in the field.
Upgradeable for Extended Life and Lower Total Cost of Ownership
Wolverine leverages GE's ruggedized COM Express architecture, which separates the processor and carrier card. This extends the useful life and reduces the total cost of ownership of the subsystem by allowing a cost-effective upgrade of just the COM Express module.
Download Datasheet