DNV Class A Certified for Marine Applications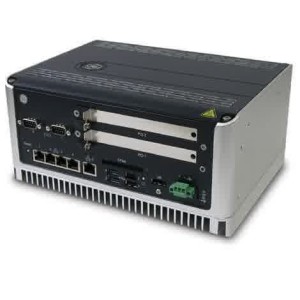 Based on the RXi-XP IPC industrial computing platform, the Marine IPC delivers compact, rugged, high performance computing capabilities. It features a fanless design and extended temperature range for reliable operation in bridge, control room, and machinery room applications. It has been certified by DNV GL, the world's largest ship and offshore classification society, to comply with marine-grade standards for temperature, humidity, vibration, and electromagnetic compatibility (EMC).
High-Performance Computing
The Marine IPC incorporates the latest technologies to deliver high-performance computing in demanding marine environments. The Marine IPC has 8 GB of ECC RAM, 5 Gigabit Ethernet interfaces, and industrial grade high-speed  SSD storage. Mini PCI Express and low profile PCI Express slots provide application flexibility.
Rugged, Fanless Design for Marine Environments
All aspects of the high performance Marine IPC have been engineered for reliability in harsh shipboard conditions. It features a fanless, solid state design and is constructed from industrial-strength components. The CPU and memory are soldered to the board, boosting reliability and resistance to shock and vibration. Patented heat dissipation technology provides reliable performance in extreme temperatures.
Download datasheet