Highest Performing Industrial PC with Expandability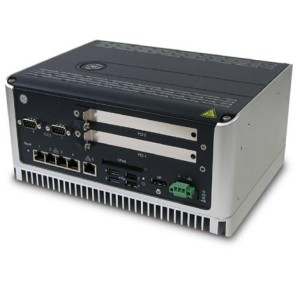 Highest Performance
In addition to the rugged, high-performance capabilities of the RXi IPC, the RXi-XP IPC include 8 GB of ECC RAM, 5 Gigabit Ethernet interfaces, and industrial grade high-speed HDDD storage (or optional SSD disk storage) to complete the high-performance design. The highest performing IPC in the RXi family, the RXi-XP IPC is designed for demanding industrial applications and is ideal for large systems with more than 1,000 I/O points.
Available Quad Core Processor for Maximum Performance
With a choice of Dual core 2.5GHz Intel® i7 or Quad core 2.1 GHz Intel i7 processors, the RXi-XP IPC delivers high performance computing for applications that need to load, manipulate and store large amounts of data, or to handle multiple communication ports in real-time.
Expansions Slots and Ethernet Ports Offer Flexibility
The RXi-XP IPC is available with 2 or 4 PCI expansion slots for adding new functionality when needed. Five high-speed Gigabyte Ethernet ports provide communication-centric applications with support for deterministic transfer of data/commands.
Download Datasheet