Expandable Industrial PC Ideal for Collecting and Analyzing Data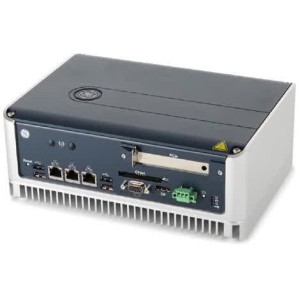 Data Collection & Analyzing
In addition to the rugged, high-performance capabilities of the RXi IPC, the RXi-EP IPC includes the latest Intel processors, multiple Gigabit Ethernet interfaces, and industrial grade high-speed SSD storage (or optional larger hard disk storage) to complete the high-performance design. This mid-level offering is designed for collecting and analyzing data and is ideal for systems with less than 1,000 I/O points.
High-Speed Processors for Superior Speed and Data Handling
The RXi-EP IPC offers a choice of Intel 2.26GHz Core 2 Duo or 1.4 and 1.7 GHz Intel Core i7 processors. The RXi-EP IPC delivers high performance computing for applications that need to load, manipulate and store large amount of data, or to handle multiple communication ports in real-time applications.
Expansions Slots and Ethernet Ports Offer Flexibility
The RXi-EP IPC provides additional application flexibility with both mini PCI express and low profile PCI express slots. This expandability combined with the highest performance CPUs delivers truly high performance computing. Multiple high-speed Ethernet links for communication-centric applications support deterministic transfer of data/commands.
Download Datasheet