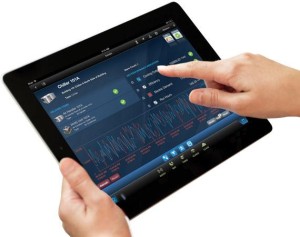 GE Mobile
Faster response – anywhere anytime – with the right information in context to equipment, location and role.
The right information at the right time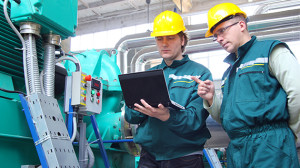 With Proficy Mobile, you can intelligently transform operational data into actionable information,
accessible anywhere, anytime – on PCs as well as iOS and Android tablets and smartphones. You can deliver context and drive action based on equipment, location and role.
Proficy Mobile arms your employees with the right information at the right time, secure by design, from any device. Your workforce will have the information they need to take action anywhere, driving faster response to critical items and early problem detection.
KPIs at your fingertips
You can manage and operate on the move with informational KPIs or data from any source. Using GE's patented geo-intelligence capabilities, the app brings your operations to the next level by viewing asset KPIs that are around you and quickly navigating to them within a user-defined geo-fence.

Mobile notes for collaboration
Increase collaboration across your teams and ease documentation. Capture the latest changes – enter comments, take and attach pictures, include KPI details, and more. Then, using filters, retrieve the information you need, fast!
Task management for the right actions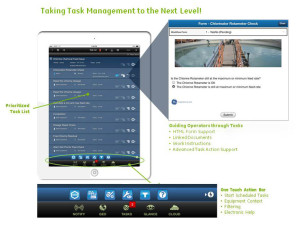 Give your operators and technicians a dynamic task list with interactive, step-by-step instructions with Mobile Tasks. By driving your team to the right actions, you can increase process efficiency and quality, enforce compliance, and reduce time and waste. Operators can receive an alert about an upcoming issue and see the exact steps to take.