Proven, Reliable and Robust SIL 3 Safety Solution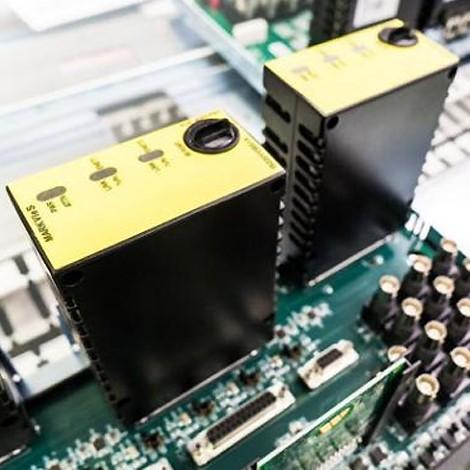 Complete, Flexible, and Reliable
The award-winning Mark VIeS Safety Management System is a complete, flexible, and reliable engineered process safety system with enhanced cyber security for critical processes such as plant emergency shutdown, burner management, critical process control, fire and gas detection, and turbomachinery safety.
Consisting of a controller, I/O and switches, programming software, project analysis, implementation and operation services, it is a high-availability, Triple Modular Redundant (TMR) solution with end-to-end architecture that optimizes assets and operations and reduces costs.
The Mark VIeS Safety Management System delivers a seamless, integrated, engineered solution designed to perform in the extreme conditions found in industries such as:
Oil & Gas
Power Generation
Chemical and Process
Pulp and Paper
Mining and Minerals Engineering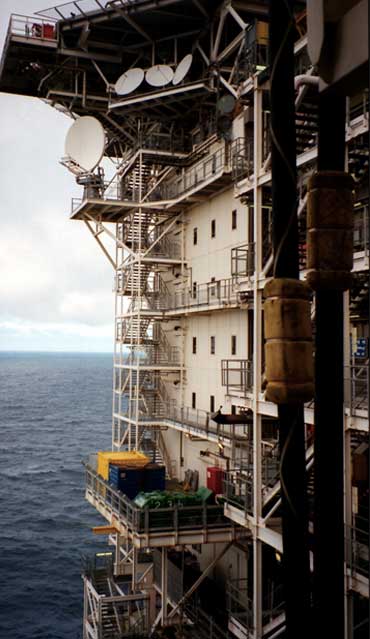 Proven to Protect Operations and Assets
The Mark VIeS reflects GE's experience of three-plus decades, four generations, and over 10,000 installed Triple Modular Redundant (TMR) systems. These proven and reliable systems perform mission critical applications worldwide, utilizing flexible Safety Integrity Level (SIL) configuration and qualified manufacturing and solution delivery processes. And, the Mark VIeS system's enhanced cyber security features integrate with GE plant-wide security management systems, providing perimeter defense and intrusion detection and protection against denial of service (DOS) attacks and buffer overrun.
Flexibility Reduces Costs and Improves Lifecycle Management
The Ethernet backbone of the Mark VIeS Safety Management System allows each segment of the system to be configured with different levels of redundancy.
Controllers can be: Simplex, Dual, or TMR
IO network (IONet) Communications can be: Simplex, Dual, or TMR
I/O Modules can be: Simplex or TMR
This flexibility to meet the specific SIL requirements for each application reduces installation and maintenance costs and enables better lifecycle management.
Rugged and Reliable for Increased Uptime
GE understands that safety systems don't just reside in clean rooms. That's why the Mark VIeS Safety Management System provides high performance in the extreme conditions found in many process environments. The processors, network switches, and I/O components are approved for hazardous location, Class 1, Division 2 and the Mark VIeS can operate in temperatures ranging from -30° to -65° C without fans or other external cooling.
Integrate with BPCS for Better, Faster Decisions
GE Intelligent Platforms understands the importance of seamless integration between your safety and basic process control solutions. The Mark VIeS offers flexibility, scalability, and common configuration and standards-based operational interfaces to integrate with basic process control systems. This allows world-class safety functionality to connect to existing processes, creating a seamless safety program and reducing the installed and operating costs of your control system.
The Mark VIeS enables real-time visualization by sharing data through plant-wide control systems, HMI, data historians, device management systems, and platform-wide trending tools. Key personnel gain access to critical operational information, allowing them to make better, faster decisions.
Ethernet Communications Enhances Connectivity and Performance
The Ethernet-based distributed architecture of the Mark VIeS Safety Management System enhances connectivity and improves lifecycle management. It utilizes safe, black-channel peer-to-peer Ethernet between controllers and I/O to deliver enhanced performance and simplify system design.
The Mark VIeS safety system provides high speed and high availability for maximum productivity and efficiency. Using 100 MB Ethernet at all levels, it executes as fast as 40 ms. and when it comes time to replace system components, the Mark VIeS lets you do so without taking the system down or requiring configuration downloads, maximizing process and plant uptime.
Specifications
| | |
| --- | --- |
| Approvals | Exida |
| Network Interfaces | Modbus, OPC-Classic, OPC-UA |
| I/O scalability | Up to 50 I/O packs |
| I/O Types | Thermocouple |
| Special Functions | Branding, locking, plug and play redundancy |
| Operating Temp | -30°C to +65°C |
| Media | Copper and Fiber |
| Hardware Design | Modular Ethernet based I/O system |
| Redundancy | The Mark VIeS supports flexible redundancy with simplex, dual, and TMR architecture to meet a wide variety of Safety instrumented System requirements. |
| Safety Standards | IEC 61508 up to SIL 3, EN50402 |
| Software | Certified safety blocks |